Hotel Marketing Agency
Nowadays, people looking for accommodation through online first before deciding which one to book. They will do their research before actually come and visit your place. It is also a sector in which people act on impulse, for example, seeing a great review and pictures on social media will often result in a snap decision to book your place, so this is one of the good ways of promoting exclusive offers and filling last-minute gaps.
We work with brands big and small, be it a hotel, villa or resort. We deliver things that you (as an owner) need most; brand awareness and more bookings. We work with our clients to develop campaigns that help their brand to evolve. We can track the performance of the campaigns, so you know that you're getting the results that you deserve.
While we work on the organic results to get you on the first page, we can start with SEM to get you on the first page instantly.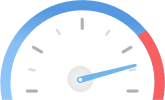 Get more Direct Booking
With a good online & offline marketing strategies, you will have the advantage over the less savvy competition.
Why Whello?
Whello is a full-service online marketing agency with extensive experience in the global marketing sector. We offer a wide range of services, including:
Website Development
Search Engine Optimization
Search Engine Marketing
Sosial Media
Content Marketing
Video Marketing
With proven results, we know how to focus on your target audience. While we go to work making sure your online marketing runs smoothly, you can concentrate on what you do best – running your business.
Promosikan Hotel Kamu Sekarang!
Ingin mempromosikan hotel kamu? Hubungi kami sekarang. via Email, WhatsApp atau melalui telepon!