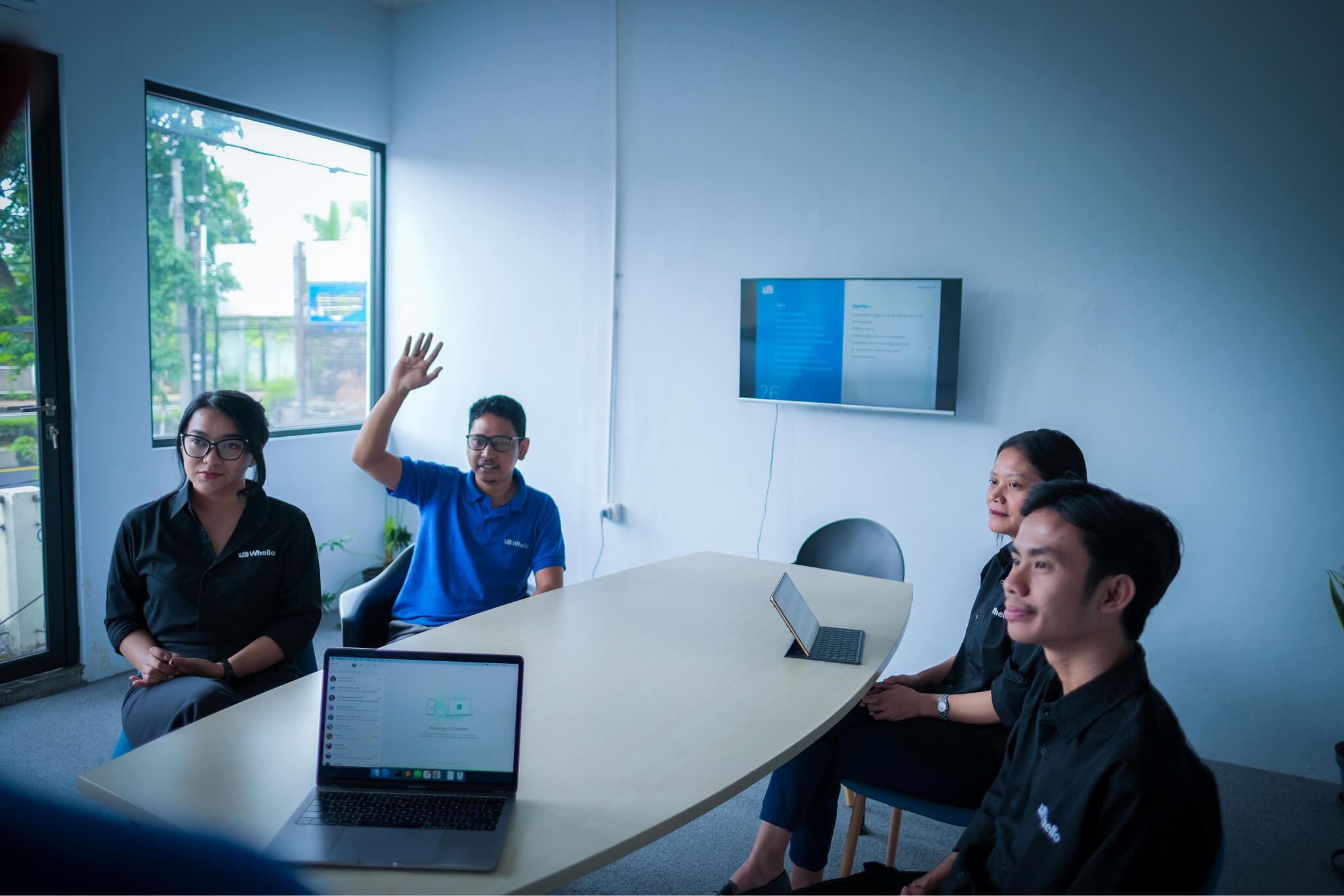 Grow in Indonesia with SEO
Resonate better with your potential market.
More relevance. More exposure. More website visitors. More customers.
Whatever your goal may be, our SEO services can help you achieve it. Beyond increasing traffic, here are some benefits you'll gain:
Thorough site audit and optimizations
Compelling localized content creation
Precise keyword research and rank tracking
In-depth analytics and conversion growth strategies
The Best Indonesian SEO Agency
Result-oriented SEO strategy designed for growth↗️
In a competitive business environment, your website can stand out by implementing the right strategies. At Whello, we combine white-hat SEO techniques, in-depth research, content marketing, and effective outreach strategies to acquire high-quality backlinks.
When executed effectively, these strategies will not only increase your website's visitor count but also drive higher sales.
Our Clients
Great brands with greater visibility.
Our expertise in SEO has propelled dozens of businesses to enhance their visibility, driving greater success and growth.


How does the SEO service work at Whello?
Converting clicks into loyal customers.
The primary goal of SEO is to increase organic website traffic. However, it's not just about quantity; the targeted audience must align with the intended market to achieve high conversion rates. At Whello, we not only focus on visitor count but also prioritize sales outcomes from organic channels.
We never employ black-hat or illegal SEO techniques prohibited by Google; instead, we strictly adhere to white-hat techniques recommended by Google. In addition to having innovative and experienced specialists, we utilize the best tools for our clients.
What can you expect from our All-in-one SEO™ service at Whello?
Audience and Market Analysis
Competitor Analysis
Keyword Analysis
Keyword Tracking*
Site Audit
Optimise Website Structure
Fix On-page SEO Issues
Monthly SEO Planning
Monthly Localized Article*
Optimise Internal Linking
A backlink from High Authority Website
Disavow Bad Backlinks
Monthly Advanced Reporting with Google Data Studio
Monthly SEO Consultation Session
*The number of optimized keywords and created articles depends on the chosen package.
Looking for a direct consultation?
Prefer a consultation via Google Meet or Zoom Meeting? We can accommodate that too. Please schedule an appointment according to your availability.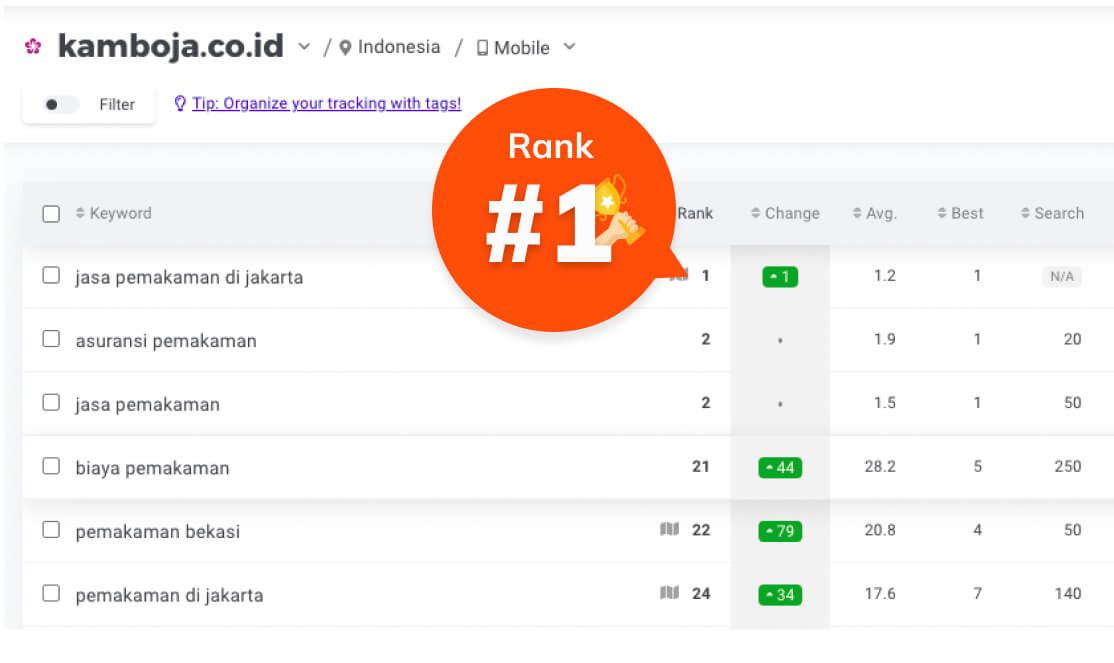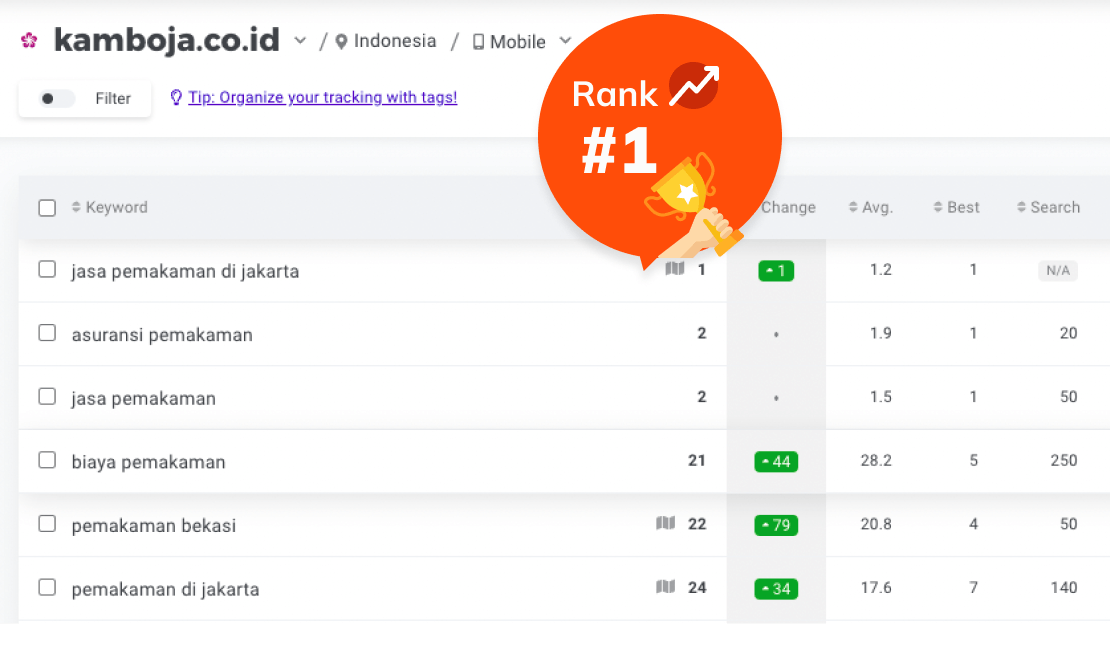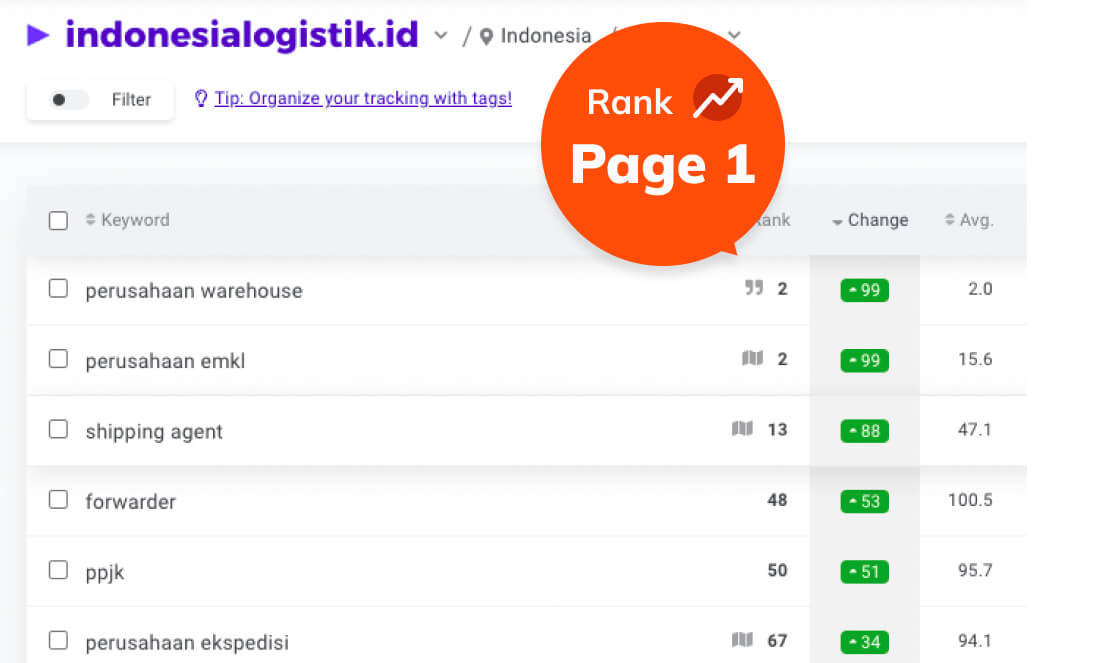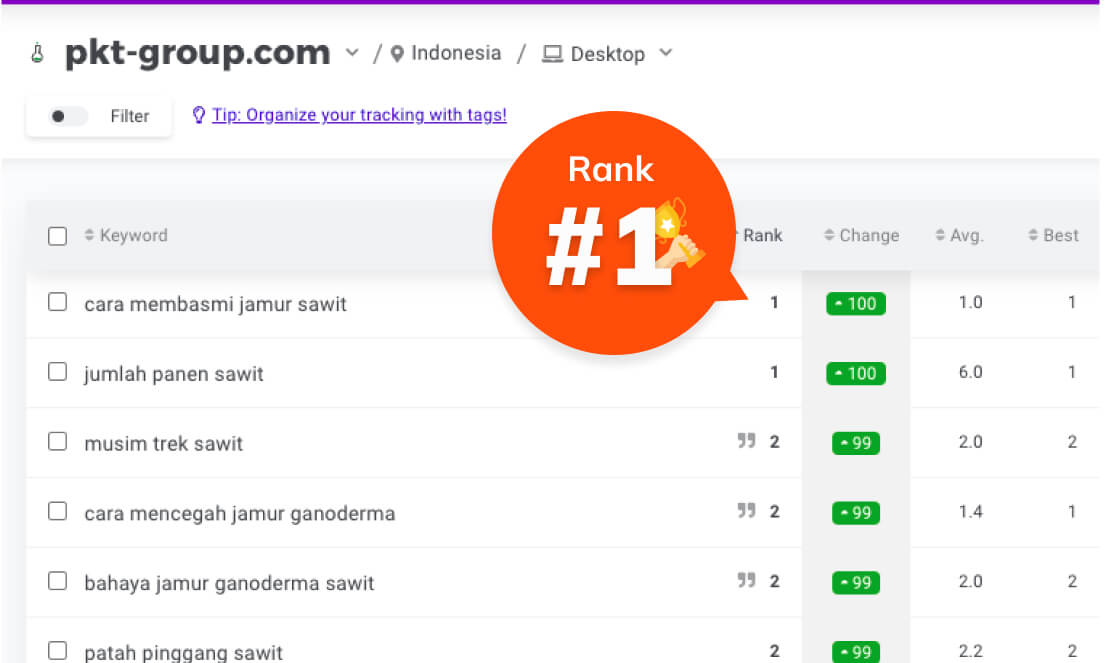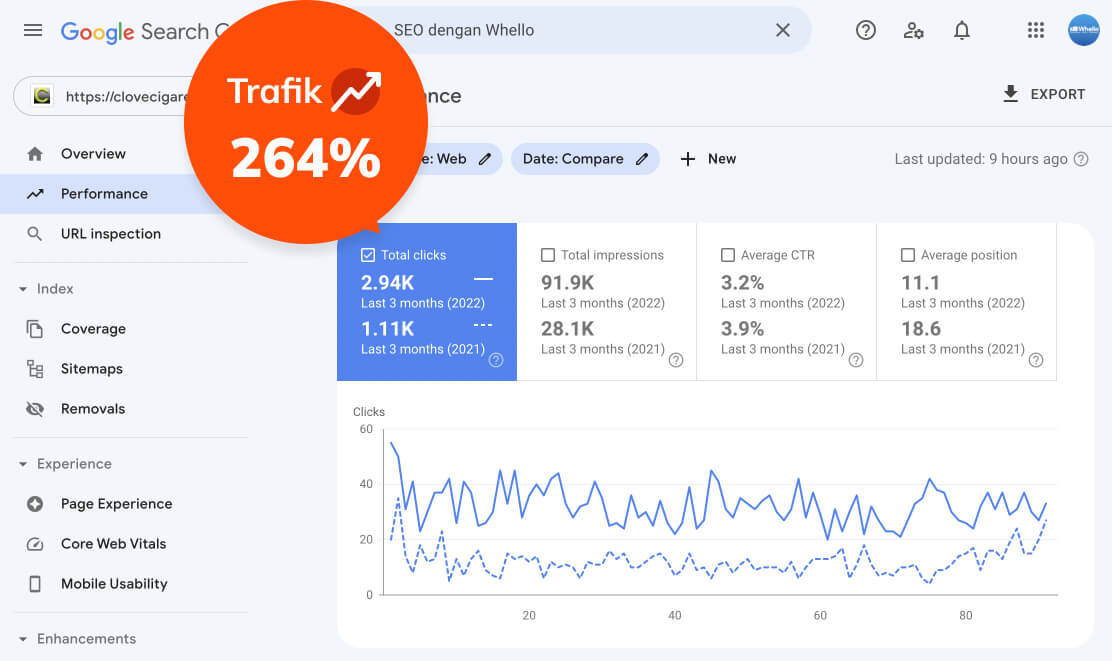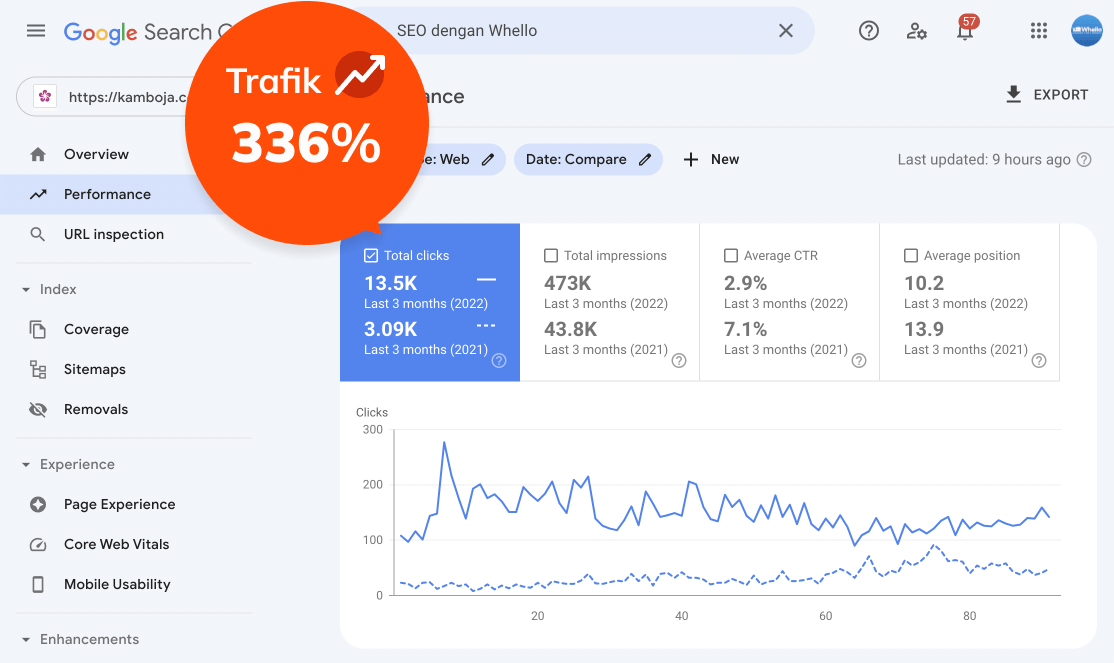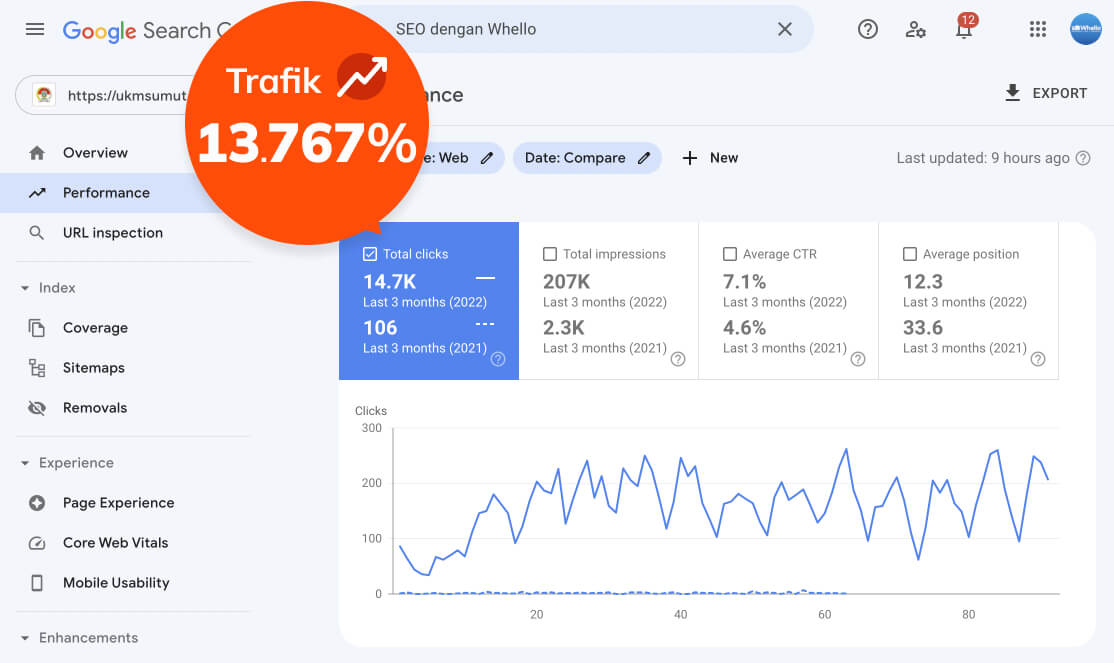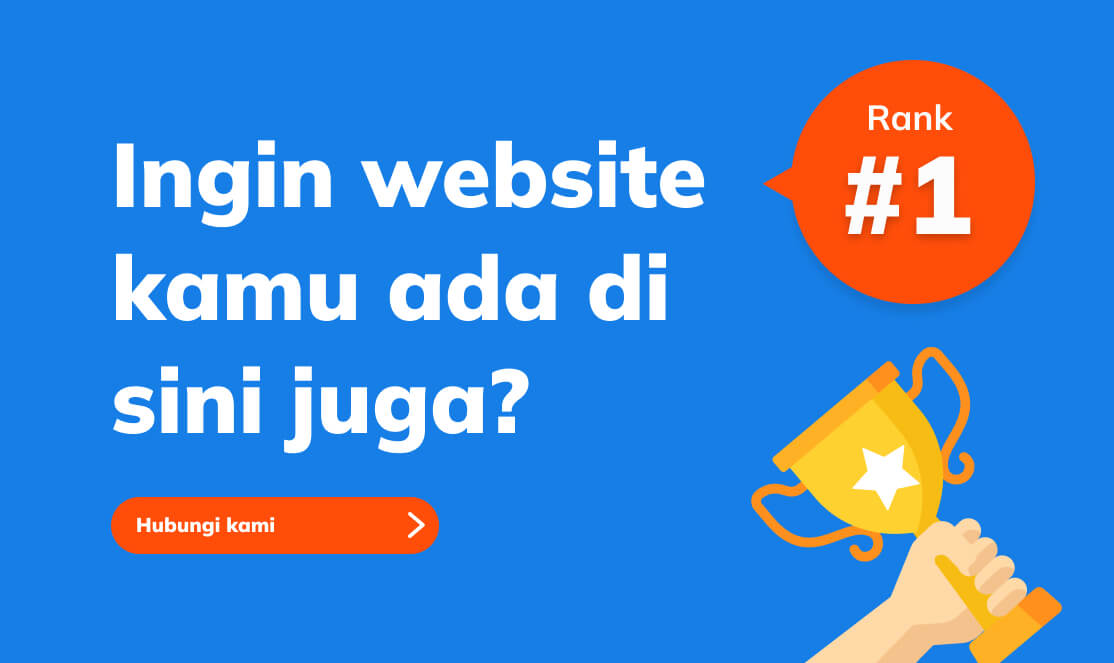 The results of Whello's SEO services.
Driving tangible results and revenue growth.
With a solid and innovative digital marketing team, Whello ensures that your business will thrive during our collaboration. In the screenshot on the side, you can see remarkable growth of one of our esteemed clients. It's a testament to the remarkable progress we can achieve together in just a year. 
The significant increase in organic traffic and achieving the #1 ranking for targeted keywords are tangible evidence of our success. So, when can Whello assist your business in growing and flourishing?
Hear from our satisfied clients:
"Whello have played both a large and incredibly positive role in the success of our company's online ventures. Unlike other experiences in the past, their presentation, communication and reliability, in addition to meeting crucial deadlines, has always exceeded our company's expectations."
"Kami menggunakan jasa website development dan SEO. Sangat puas dengan jasa yang diberikan dari awal hingga akhir. Merasa ter-personalisasi dengan kebutuhan kami dan selalu menawarkan respon/tanggapan/solusi yang cepat. SEO kami jd nomor 1 berkat guide dari Whello!"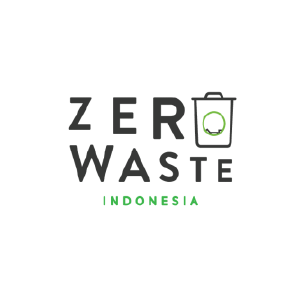 "Whello membantu perkembangan bisnis kami selama 12 bulan terakhir, berawal dari problem web kami hilang dari SERP google. Kemudian dalam 3 bulan, problem ini di atasi. semoga Whello makin sukses. GBU."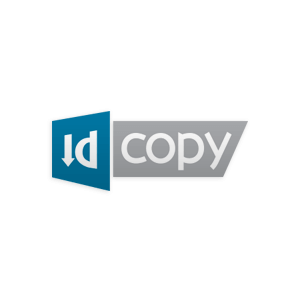 List of Our Services
Unlock a world of tailored strategies meticulously crafted to propel your business towards unprecedented growth. Explore our services on the below and let us help you achieve your business goals in the ever-evolving Indonesian digital landscape.